Unoccupied Play: Everything a Parent Needs to Know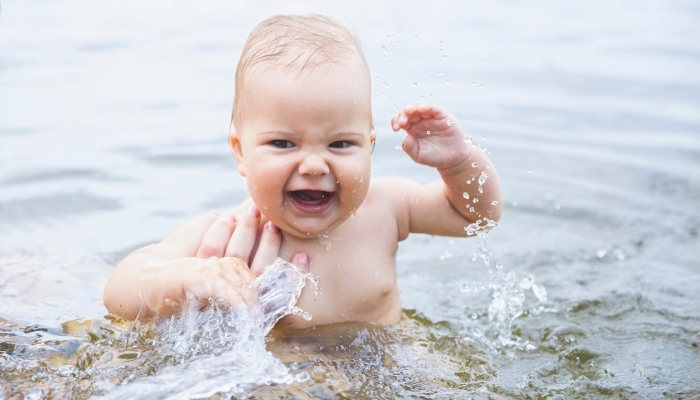 This post may contain affiliate links; please see our terms of use for details.
Unoccupied play refers to the seemingly random and involuntary movements of young babies as they react to the world around them.
Unoccupied play is the foundation for your child's later development of fine and gross motor skills, self-awareness, and social play.
It's easy to encourage your baby in this stage of play with tummy time, stimulating toys, and talking to them about everything they're seeing and doing.
Play is the work of children. Play is how children learn about their world, relationships, their bodies, and how things work. That's why it's incredibly important for babies and children to have opportunities for play, beginning with the newborn months.
The play of newborns is known as unoccupied play. When your baby is lying on their back, kicking away and gurgling, staring at a point in the ceiling, it may look like they're unaware of what they're doing. Their movements can seem random and involuntary.
However, they're actually engaged in a critical stage of development. This unoccupied play helps develop their coordination, awareness of the world, and the physical skills they'll use as they progress through their development.
Unoccupied Play: What Is It?
Unoccupied play is the first of six stages of play identified by Dr. Mildred Parten in the 1930s. Her theory about the importance of play in child development is still widely cited today.
Unoccupied play refers to the movements and reactions of very young babies. Babies may seem to be making random movements with their arms and legs that are disorganized and without a pattern.
Although babies may seem relatively still in these early months, they are actually hard at work in this first stage of play. Their movements may look uncoordinated or involuntary, but they are very busy absorbing the world around them and working on the physical skills they will use later on in the other stages of play.
What are the other stages of play?
After unoccupied play, children progress through five further stages of play that help them to reach developmental milestones:
| | |
| --- | --- |
| Stage of Play | Characteristics |
| Unoccupied Play | Babies may seem still or move and flap their limbs randomly while they absorb the world around them. |
| Solitary Play | Kids play and explore on their own, without acknowledging other children. |
| Onlooker Play | Children do not yet engage socially through play, but they watch others to learn from them. |
| Parallel Play | Children play next to each other without interacting directly in each other's play. |
| Associative Play | Children finally become interested in other children and start to engage socially in play. |
| Cooperative Play | Children work together in groups, take turns, role play, and develop games which include others. |
The work your baby is doing during the unoccupied play of the newborn months is necessary for them to progress through the six stages.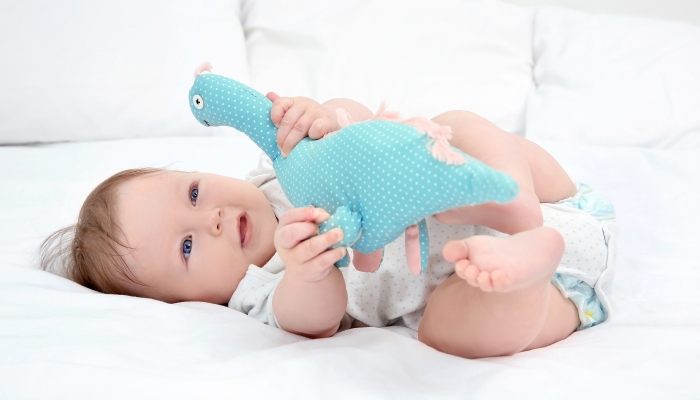 Examples of Unoccupied Play
So what does unoccupied play actually look like and how do you know if your infant is doing it? Your baby will naturally engage in unoccupied play. Some examples include:
Splashing their hands erratically in the bath.
Kicking legs and flapping hands when lying down.
Staring intently at a toy and gurgling at it or reaching toward it with hands or feet.
Trying to hold a soft toy or rattle and feeling it.
Moving arms, legs, hands, and feet seemingly without purpose.
While the movements of the unoccupied play stage may seem involuntary or uncoordinated, they do have an important role in your child's development.
At What Age Does Unoccupied Play Occur?
The approximate age range for the unoccupied play stage is from birth to about three months old. It's important to remember that all children develop differently at different rates.
Where one newborn may seem like they are in constant movement, another may look like they are relatively stationary.  Both infants, however, are engaged in observing the world around them and absorbing sensory input, for future play exploration. 
According to Fergus P. Hughes, author of Children, Play and Development, the other stages of play generally happen at these ages:
Unoccupied play stage: 0 to 3 months
Solitary play stage: 0 to 2 years
Onlooker play stage: 2 years
Parallel play stage: 2 to 3 years
Associative play stage: 3 to 4 years
Cooperative play stage: 4 to 5 years
As you can see, your child has years of playing to do as they reach each developmental stage, and their learning through play begins when they're still tiny newborns.
Benefits of Unoccupied Play for Child Development
There are many benefits to your baby's play at this first stage of development. Unoccupied play's movement and sensory learning lay a foundation for their progression through baby and toddlerhood.
The benefits of this stage of play include the following:
| | |
| --- | --- |
| Benefit | How It Happens |
| Gross motor skills | Through big movements like kicking, flapping, and splashing. |
| Fine motor skills | Through manipulation, or attempted manipulation, of toys and objects. |
| Cognitive skills | Through observation of the world around them and absorbing information. |
| Self-confidence and self-awareness | Through learning how their bodies work and what movement feels like. |
| Social skills and language skills develop | As you respond to your baby's play and narrate what they're doing and seeing. |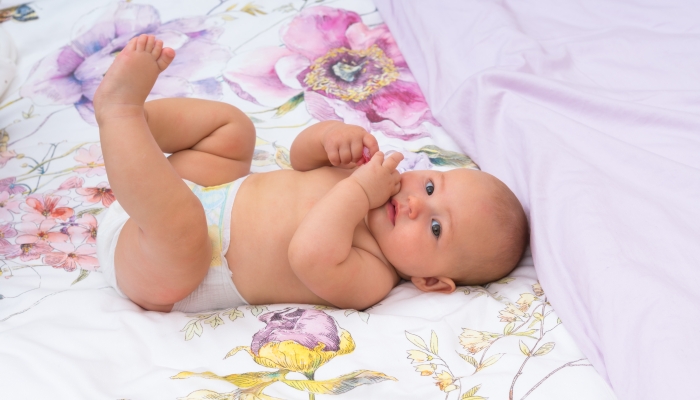 Helpful Ways to Promote Unoccupied Play
Much of your baby's unoccupied play occurs naturally, without prompting or encouragement. When you simply lay them down on their backs for a few minutes, they'll be engaged and learning as they move and look around.
However, there is a role for parents in encouraging this type of play and helping their babies progress.
Tummy Time
You may hear parents say that their baby hates tummy time, but just a few minutes a day does so much physically and cognitively for your baby's development.
Tummy time is crucial for strengthening your baby's muscles. It is a precursor to rolling, sitting up, and crawling, which all need strong back and neck muscles.
However, tummy time also gives your baby a different view of the world. Encourage your baby to reach and spend time on their tummy by placing colorful toys and interesting objects at their eye level.
Talk About It
Talking to your baby about what they're doing will help their speech, social, and emotional development. For example, saying things like, "Look at how you're kicking your legs. You're so strong!" or "Splash, splash, splash," is a very simple but powerful technique.
With those words, you're building your child's vocabulary, showing them you're paying attention to them, and giving words of encouragement that are good for their self-confidence. It may not seem like your baby understands you, but speaking this way to a newborn will really make a difference later on.
Terrific Toys
Even very young babies can benefit from thoughtfully designed toys that encourage them to move or stimulate their senses. It can be hard to know what baby toys to buy with such a plethora of choices.
For young babies engaged in the unoccupied and solitary play stages, go for toys that:
Make sounds: wrist and ankle rattles or rain sticks
Offer different textures: board books and sensory mats
Help with visual tracking: black and white mobiles or high-contrast board books
Provide interest: baby-safe mirrors.
Whatever toys you choose will definitely end up in your baby's mouth at some point, as mouthing and sucking on objects is one of the ways babies learn. So be sure that the toys are appropriate for their age, made of baby-safe materials, and do not have small parts which could pose a choking hazard.
Free Time
While baby swings and bouncers are entertaining for babies and give parents a little hands-free time with their baby is safely contained, these devices shouldn't be overused.
Time on the floor under supervision where your baby can move, stretch, and explore the motion of their bodies freely is very important. Your baby needs time to move independently and without restraint.
So much of their little lives are spent strapped into strollers, car seats, and slings that your baby will appreciate some time on the floor. Try a baby gym, like this Fisher-Price Deluxe Kick and Play Piano Gym, for sensory stimulation and fun.
Sale
Fisher-Price Deluxe Kick and Play Piano Gym
Infant activity gym with 4 ways to play as baby grows: Lay & play, Tummy time, Sit & play, Take along
3 Smart Stages learning levels introduce animals, colors, shapes, numbers and real piano notes
Large keyboard with 5 light-up keys, removes for take-along play!
5 repositionable toys: self-discovery mirror, elephant teether, crinkle panda, lion rattle & monkey cymbal clackers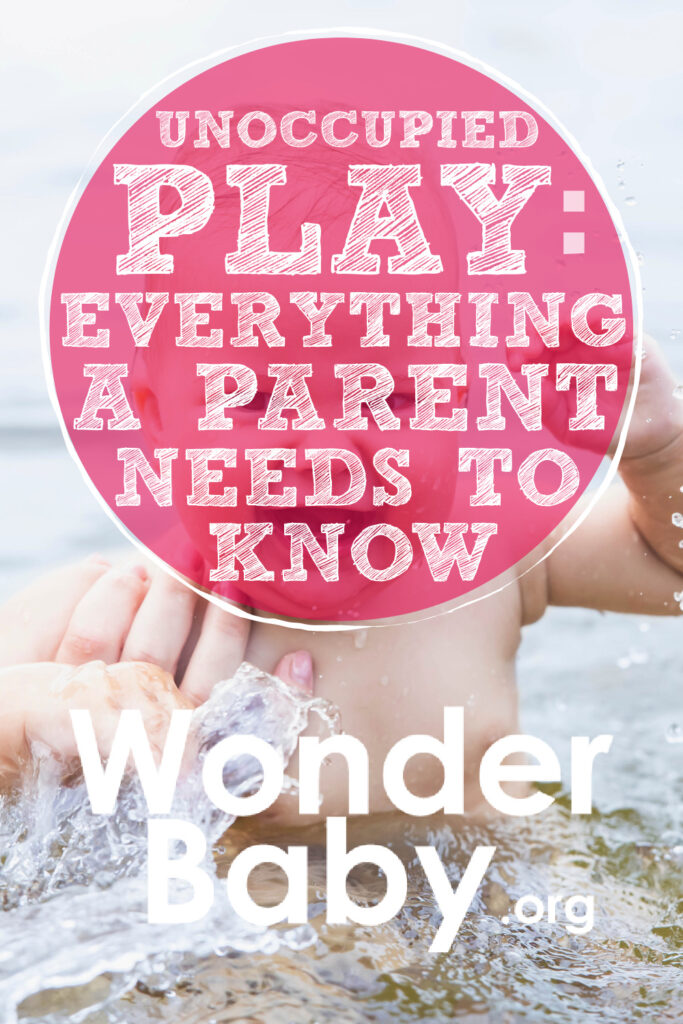 Related Posts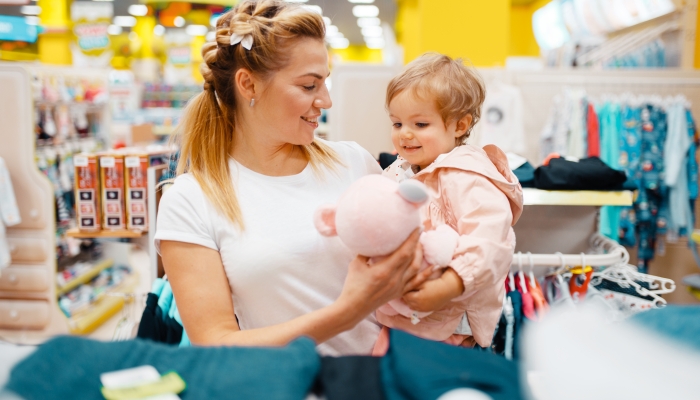 Toys
Ensure your child's well-being with top tips on choosing suitable toys that create a secure, fun play environment with our guide to safe toy selection.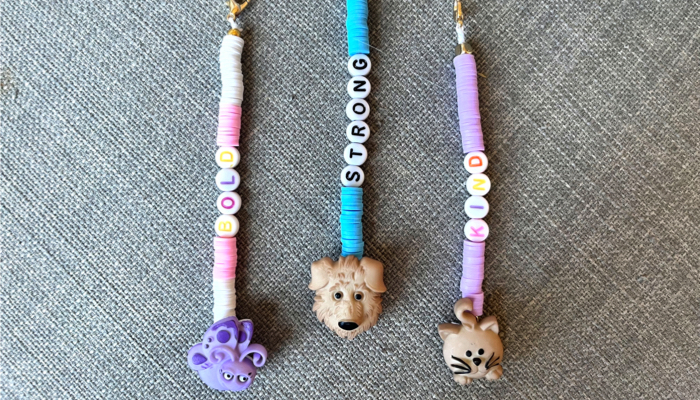 Parenting, Play, Tactile Art
These affirmation backpack buddy keychains are adorable and easy to make. Give your child a little encouragement with this simple craft as they head to school.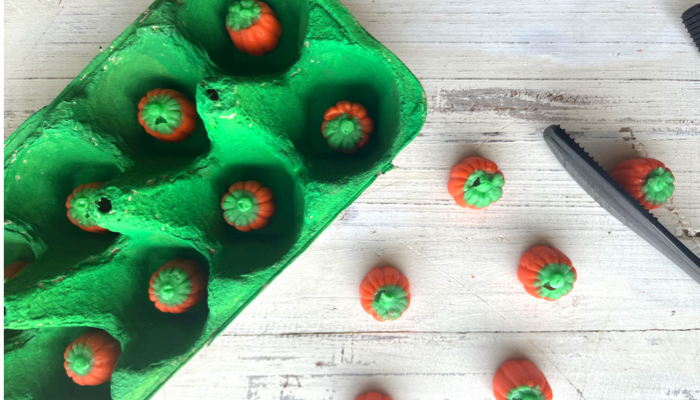 Fine and Gross Motor, Play
This adorable pumpkin picking fine motor activity is a breeze to make! A perfect fall activity for preschoolers and toddlers alike.