22 Postpartum Essentials to Optimize Your Recovery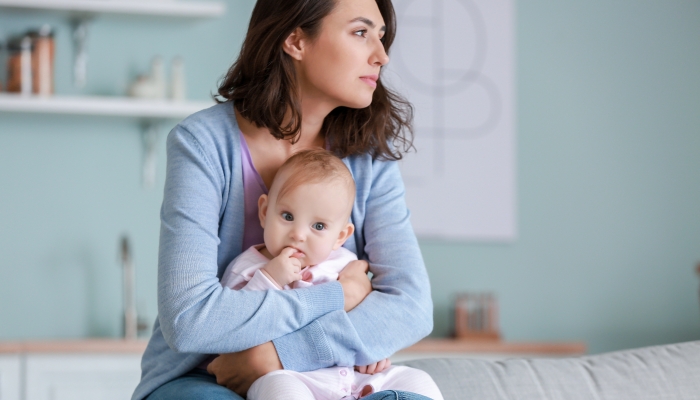 This post may contain affiliate links; please see our terms of use for details.
Start preparing your postpartum essentials checklist in your third trimester.
Postpartum essentials include products for pain control, managing bleeding, and keeping you feeling your best.
Choosing the right postpartum essentials for your baby will also help make your life easier after delivery.
Many of the items you'll purchase can be used for several months postpartum.
Many expecting mothers do their best to care for themselves during pregnancy, learn what they can about labor and delivery, and try to prepare their home for a new baby. One part of pregnancy that is often forgotten about is postpartum recovery.
During your third trimester, try to spend time putting together a postpartum kit so you are prepared for those early days of recovering and getting to know your newborn. While the hospital will give you a few items, there are a few extra things you'll want to make sure you bring in your hospital bag.
It's important not to neglect yourself during the first few weeks after your new baby arrives. With so much focus on the baby, it's easy to forget about yourself. Whether your baby arrives via vaginal birth or a C-section, having the right postpartum essentials can help make your recovery process a little easier.
Preparing for Your Postpartum Recovery
The postpartum period is sometimes referred to as the fourth trimester. Postpartum moms experience big changes in their bodies, hormones, and lifestyle during this time. It's important to understand how to care for yourself while caring for your new baby.
Postpartum Period
The postpartum period lasts roughly 6-8 weeks after giving birth. Some people even consider the postpartum period to last for 12 weeks after delivery. The postpartum period is considered the time when your body adjusts and returns closer to your pre-pregnancy state.
Postpartum Changes
Your body will go through a lot of changes during your postpartum recovery. These changes include:
The uterus returns to its normal size
Vaginal tearing heals
C-section incisions heal
Breast tissue regulates milk production based on demand
Hormones return to pre-pregnancy levels
Your menstrual cycle may resume
Hair follicles become weaker and hair may thin
Baby Blues
It's common for many postpartum moms to experience the baby blues, or a mild depression thought to be caused by hormonal changes and disrupted sleep. Symptoms include frequent crying, appetite problems, irritability, and decreased ability to concentrate. According to the Mayo Clinic, baby blues usually develop 2–3 days after delivery, lasting for about 2 weeks.
If your symptoms are severe or last for longer than three weeks, you may be struggling with postpartum depression. Your healthcare provider can help you with strategies to feel better and improve your mental health.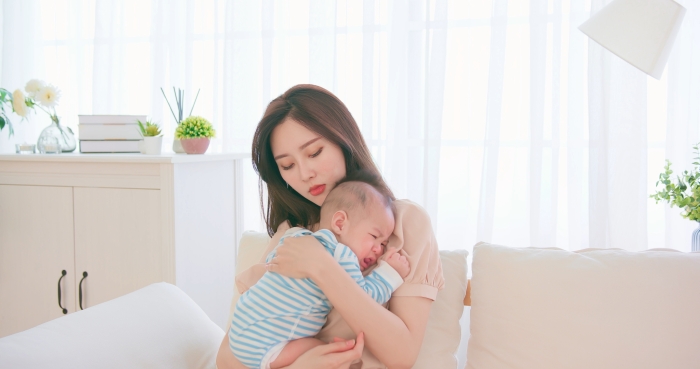 When's the Best Time to Prepare Your Postpartum Essentials?
It's better to prepare your postpartum essentials early. The hospital will provide you with some essentials, but it's best to be prepared with all of your postpartum recovery essentials long before your due date.
The third trimester lasts from week 27 until the end of a pregnancy. This is a good time to start preparing your postpartum recovery kit along with other necessities for your baby. As you get closer to delivery, organizing items and going to the grocery store might get more tiring.
Postpartum Essentials for Bleeding
Every new mom will need postpartum supplies for bleeding. Even if you do not have a vaginal delivery, you will experience vaginal bleeding during your postpartum recovery. Bleeding usually lasts for around 14 days after delivery.
1. Maxi Pads
For at least 6 weeks postpartum, you will not be able to use tampons to control your blood flow. Bleeding for the first week will be similar to a heavy period and may have some small clots.
2. Disposable Mesh Underwear
Maxi pads don't always catch everything, especially at night while you are sleeping. Disposable mesh underwear are comfortable and help keep your piles of laundry a little bit smaller. Disposable mesh underwear are also great for mothers who have had c-sections.
Postpartum underwear for mothers who have had a C-section should be extra supportive and shouldn't rub on the incision site.
3. Peri Bottle
A peri bottle, or perineal irrigation bottle, is a little squirt bottle that can be used to clean your perineal area and can water down your urine, so it doesn't sting so much while you empty your bladder.
To use a peri bottle, simply fill the bottle with warm water before you use the toilet. While sitting on the toilet, spray your perineal area with warm water. This helps you stay clean without having to wipe, which can be painful and can pull on your stitches.
Postpartum Essentials to Help With Pain and Discomfort
Immediately after a C-section or vaginal delivery, hospital staff can provide you with pain medication. When you go home, you can take acetaminophen as needed and use these items to help stay comfortable and pain-free.
4. Nipple Cream
Whether you are pumping or breastfeeding, sore and cracked nipples are a common complaint of many mothers. A good nipple cream can keep your nipples from cracking, which also helps prevent thrush.
It's best to use nipple cream right after you breastfeed so that the moisturizing lanolin has time to sink into your skin before your baby nurses again. Lanolin is safe for breastfeeding babies, so don't worry if a little gets into their mouth.
5. Pain Relieving Cream
Products like Earth Mama pain relieving cream help soothe sore and irritated perineal tissue. You can apply most pain relieving cream 2–3 times per day. Some mothers put the cream in the fridge for extra cooling pain relief.
Earth Mama Organic Perineal Balm
COOLING RELIEF: Need some soothing peri care? Organic Perineal Balm helps soothe angry, swollen tissues with long-lasting relief. So they can stop yelling at you. Because honestly? Nobody wants a disgruntled perineum.
NO WORRISOME CHEMICALS: You won't find any artificial preservatives, fragrances, or petroleum because no one wants those chemicals near their tender bits. It's dermatologist and clinically tested for irritation. Made with organic herbs and oils the way herbalists make it, featuring an exclusive blend of organic witch hazel, St. John's wort, yarrow, and calendula, with a refreshing pepperminty finish. These are just the botanicals traditionally used to soothe, cool, and comfort "down there."
POSTPARTUM ESSENTIAL: Pack Organic Perineal Balm in your birth bag and pair with Earth Mama's Herbal Perineal Spray! It's the kind of combo that'll have you ready to take on postpartum like the champion you are.
TIPS FROM MOMMA: If you need more relief, just store Organic Perineal Balm in the refrigerator for extra cooling and relief for a sore perineum. And if you like the idea of a big, heavenly ice diaper, whip up a Padsicle with Organic Herbal Sitz Bath for extra feel-good fun in those granny panties. Now that's a welcome kind of fancy!
6. Stool Softeners
Having your first bowel movement after delivering your baby is nothing short of terrifying. Taking a stool softener for the first week or two after you deliver can help stool pass more easily so you don't have to bear down.
Bearing down may rip your stitches or cause extra bleeding, so stool softeners are essential for both comfort and safety.
7. Ice Packs
Ice reduces swelling and pain for both vaginal and c-section deliveries. Ice packs can also help decrease engorgement for women who choose not to breastfeed.
8. Witch Hazel Pads
Witch hazel pads relieve irritation, itching, and burning. They are used to relieve discomfort for hemorrhoids and are extremely effective for pain caused by vaginal tears. Witch hazel pads can be used up to 6 times per day for as long as you have perineal discomfort.
9. Nursing Pads
Breastfeeding moms use nursing pads to prevent breast milk from leaking onto their shirts. Unfortunately, breasts can sometimes leak breast milk unexpectedly. Wearing nursing pads prevents the milk from leaking through onto your shirt while you are out and about.
10. Nursing Bra
A nursing bra is a must-have for all new mothers. A nursing bra, combined with nursing shirts, makes it easy to breastfeed your baby at any time without having to completely undress. Nursing bras also open easily to allow you to connect your breast pump anytime you need to express milk.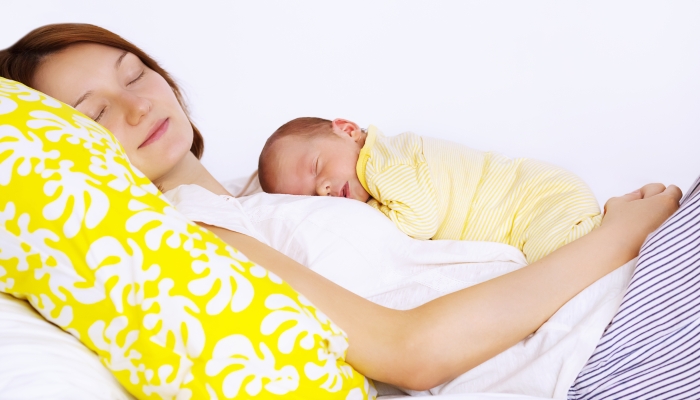 Postpartum Essentials for Your Newborn Baby
Baby showers and huge stores full of baby items can leave you feeling overwhelmed. While there are a few postpartum essentials for baby you can't go without, they don't need nearly as much as you might think.
11. Diaper Rash Cream
Almost every baby will end up with a diaper rash at some point. Newborn's sensitive skin combined with moisture in their diaper is a recipe for irritated skin. Luckily, diaper rash cream is a very effective tool for fighting diaper rashes. You can apply diaper rash cream with every diaper change, but it's recommended to use it before you lay your baby down for bed at night.
12. Breast Pump
If you plan to breastfeed, a breast pump is one of the most essential postpartum items you can buy. Thanks to the Affordable Care Act, breast pumps are now covered by all insurance companies. If you do not have health insurance, you may be able to qualify for one through WIC. If you have trouble with your milk supply, a lactation consultant might be able to help.
13. Baby Soap
Regular soap is too harsh for your baby to use. Instead, you can buy special baby soap that won't be too harsh or drying. It's also a good idea to buy fragrance-free baby detergent to avoid irritating your baby's sensitive skin.
14. Baby Wipes
Baby wipes aren't just for changing diapers. They are great for wiping spit-up, cleaning sticky faces, and even for washing your own hands.
15. Diapers
Whether you choose cloth or disposable, you have to have some kind of diaper for your little one. Some stores will allow you to trade boxes for different sizes if you end up with leftover diapers as your baby outgrows them.
16. Blankets
When you bring your baby home, you'll need a few swaddling blankets to help keep them warm and comfortable. Remember that the American Academy of Pediatrics states that babies should not have loose blankets in their crib until they are a year old.
Newborns can sleep swaddled, but once they learn to roll in either direction, they should be allowed to sleep with their arms and legs free.
17. Car Seat
When you leave the hospital, the hospital staff will usually double-check your car seat before you will be allowed to go home with your new baby. If you will ever be in a car, you must have an infant car seat that is properly installed and fits your baby correctly.
Infant car seats should be rear-facing, be designed for babies under 30 lbs, and the buckle should be placed right at the nipple line, level with the armpits. Keep your baby rear-facing for as long as possible.
18. Diaper Bag
You don't need a fancy bag, but having something to carry around all of your baby supplies is a big help. Having a pre-packed diaper bag ready to go at all times makes it easy to head out to the store or an appointment in a hurry.
Any type of bag will do, but the best ones have several pockets for organization, and one that can keep bottles or breastmilk cool is an added bonus.
Postpartum Essentials to Keep Yourself Healthy
While you're busy caring for your newborn, it's important for you to take care of yourself too. Have these essentials ready before baby arrives to make your life easier postpartum.
19. Vitamins
It's important for new moms to eat healthy foods and get enough calories in while they recover. Taking prenatal vitamins is a great way to continue getting essential vitamins and minerals while recovering and breastfeeding. 
20. Baby carrier
A well-fitting baby carrier can help keep you from getting injured by picking up and putting down your baby all day or carrying them in uncomfortable positions. While it may seem like the baby carrier is just for your baby, it does just as much or more to help you.
21. Maternity Clothes
You may be surprised to find that your body doesn't look much different after you deliver your baby. In fact, many women actually gain a few pounds right after they deliver their baby due to water retention and stress.
For your own comfort, you can keep wearing your maternity clothes during your postpartum period. Between breastfeeding.
22. Snacks
Healthy snacks that are easy to prepare or ready to eat can be a lifesaver when you come home from the hospital. Having a good supply of bars, microwaveable meals, and crockpot meals will help everyone in your household eat well when they are all tired and short on time.
FAQs
When should I worry about postpartum bleeding?
Some women are surprised by the amount of postpartum bleeding they experience after delivering their babies. As a general rule, heavy bleeding that lasts longer than three days after delivery is a good reason to call your doctor. Bleeding should not soak through more than one maxi pad per hour, and any clots larger than a golf ball should be reported to your OBGYN.
If your bleeding suddenly increases, or you feel faint or dizzy, go to your nearest emergency department right away.
How soon can you go home from the hospital after giving birth?
Every mother will have a different hospital experience, with some mothers spending more time in the hospital than others. Most mothers who have an uncomplicated vaginal delivery can go home after spending just one or two nights in the hospital. Mothers who have a c-section will have to stay slightly longer, about 3-4 days. If you have an infection, problems with bleeding, or concerns about high or low blood pressure, you may have to stay in the hospital for a few extra days.
Will the hospital provide a postpartum care package?
Most hospitals will provide postpartum supplies including pads, witch hazel, a peri bottle, and a few pairs of disposable mesh underwear. The hospital may send you home with one swaddling blanket for your baby.
What medicines are safe to take for postpartum pain?
Both ibuprofen and acetaminophen are safe to take for postpartum pain, even if you are breastfeeding. Only very small amounts of both acetaminophen and ibuprofen pass through breast milk, and it will not harm your baby if you stick to recommended dose amounts.
You may be given opioid medication for severe pain while in the hospital, but it's best to avoid these medications if you can when you get home.
How long does it take to fully recover after giving birth?
Most new moms can return to their regular activities about 6 weeks after a vaginal birth, and 8 weeks after a c-section. While you can return to things like sex and exercise, it may take a little more time to feel completely back to normal. Between interrupted sleep, breastfeeding, and other life adjustments that come with having a new baby, it may take several months or even years to feel like yourself again.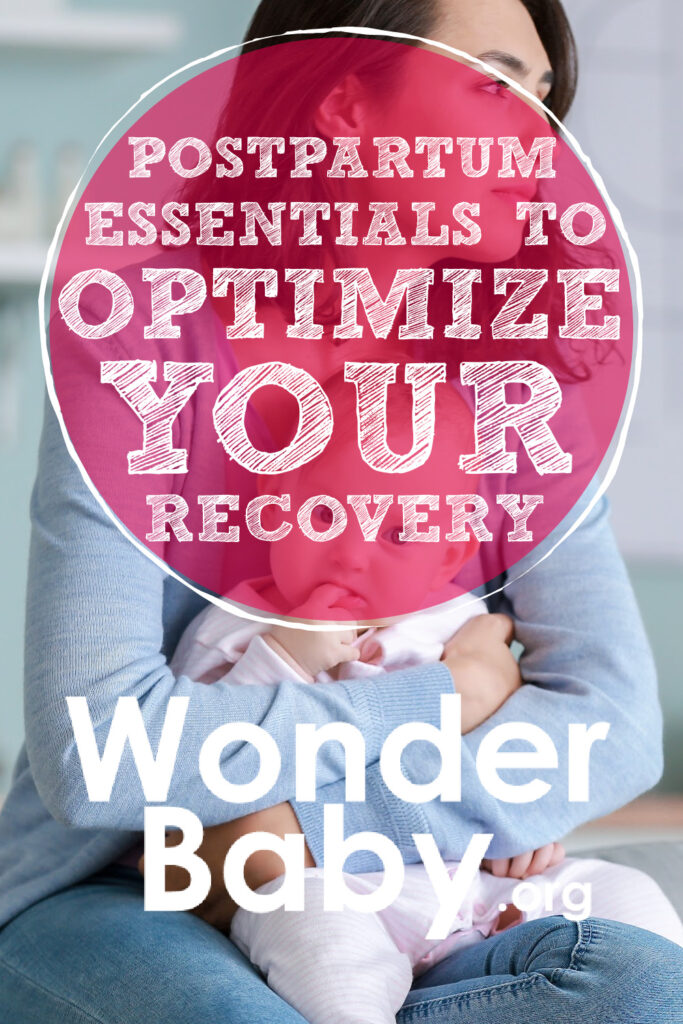 The information WonderBaby provides is not intended to be, and does not constitute, medical or other health advice or diagnosis and should not be used as such. Always consult with a qualified medical professional about your specific circumstances.
Related Posts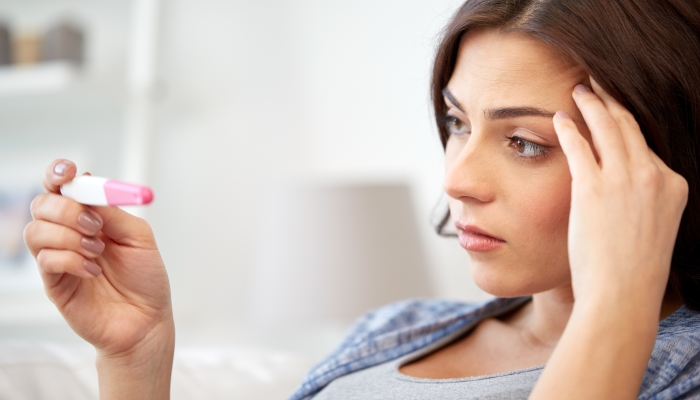 Pregnancy
No matter what you hope your result is, taking a pregnancy test is a big deal. Avoiding testing errors will ensure you get an accurate result.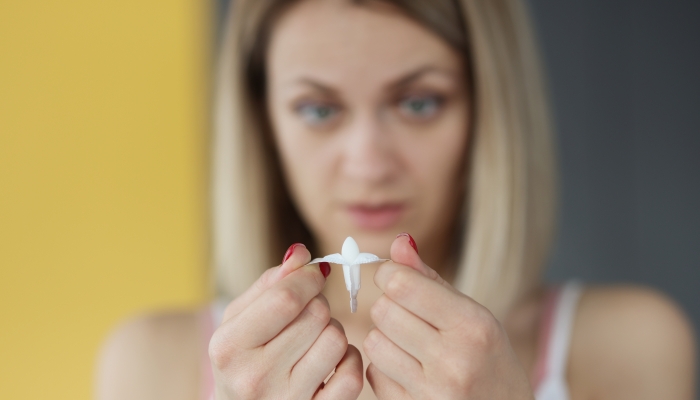 Pregnancy
In order to absorb the entire dose of medicine, you shouldn't pee for some time after inserting a progesterone suppository. Here's what you need to know.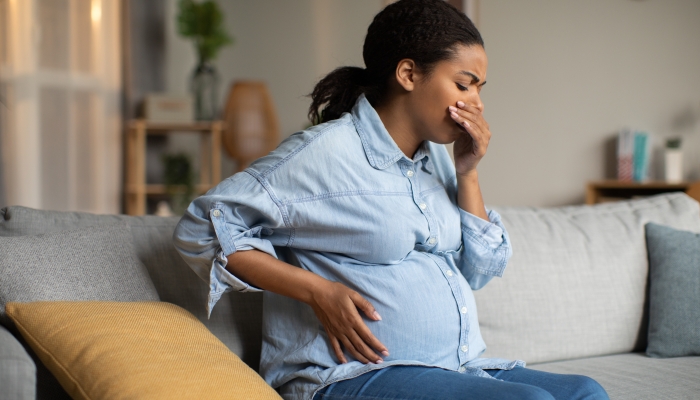 Pregnancy
Feeling nauseated toward the end of your pregnancy? You could be starting the first stages of labor. Here's everything you need to know, plus other signs to look for.