It's that time of year again—time to start thinking about presents. Writing our holiday gift list can be fun, but can also sometimes be a challenge, especially if we're trying to find just the right gift for a child with a visual impairment.
If your child is blind, you probably know what they like or don't like, but it can still be difficult to find appropriate toys at the mall or department store. And if you're shopping for a child you don't know as well, like a niece or nephew, you may be feeling completely overwhelmed.
Consider this your rescue! I've been talking to people all over the web who create toys, books and other products for blind babies and children and I've asked them to donate some of their best items for this year's Holiday Giveaway. We have a wonderful collection of books, toys and CDs this year, and even if you don't win, this list can serve as the perfect shopping list!
So check out our 14 Giveaways below and enter as many as you like. Click on the giveaway links below to enter each contest and you can earn up to 6 entries on each page! Commenting on this page will not enter you in the contest - you need to click through to the pages for the item(s) you want to win. All giveaways will end on December 16th 2013.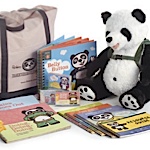 1. Perkins Panda Giveaway
The Perkins Panda Early Literacy Program is a wonderful compilation of materials designed to help you instill a love of books and reading in your child through a set of fun toys and stories. The kit comes complete with three print/braille picture books, three audio cassettes, three activity guides and a story box. [Enter to Win!]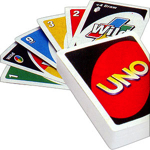 2. Brailled Uno Cards Giveaway
Who doesn't love Uno? In this version of the game you have the classic large numbers and brightly colored cards which are great for kids with low vision, but Perkins Products has also added braille to each card. This is perfect for kids with no vision and for kids learning braille - what a motivator! [Enter to Win!]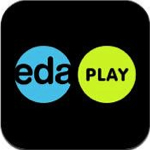 3. EDA Play App Giveaway
EDA Play is an iPad app that helps children work on vision and fine motor skills with games ranging from simple to more complex. The best part of this app is that you can choose the level of play for your child in two categories: Visual Level and Task Level. This really lets you customize the level of play to your child's skill. [Enter to Win!]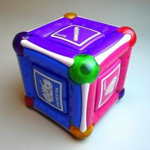 4. Mozart Magic Cube Giveaway
Each side of this cube represents an instrument in an orchestra. Press the top button (with a picture of the full orchestra) to get the song playing (a classical piece by Mozart). Press the flute and suddenly the flute stops playing... press the piano and the piano is silenced. Pressing the instruments a second time will get them to come back on. [Enter to Win!]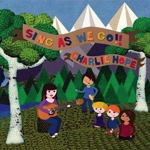 5. New Music Giveaway
Enter to win new CDs from three of our favorite kids' musicians: Charlie Hope's Sing as We Go, Debbie and Friends' Variety Show and Justin Roberts' Recess. These are perfect for getting your child moving, dancing and engaged in the music! [Enter to Win!]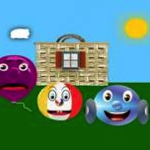 6. Ballyland Giveaway
Ballyland is a new computer game for visually impaired kids from Sonokids, an Australian company. The game is very easy to use and designed for very young kids or kids who are just learning how to use a computer. The point of the game is to familiarize children with the keyboard and get them comfortable using a computer and listening to text-to-speech instructions. [Enter to Win!]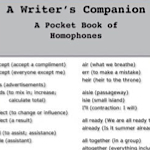 7. A Writer's Companion Giveaway
Would you like to win a copy of A Writer's Companion: A Pocket Book of Homophones and The Braille Spelling Dictionary for Beginning Writers for your child? These are the prefect writing companions for readers and writers who are just getting started with braille, especially contracted braille! [Enter to Win!]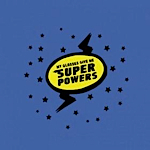 8. Eye Power Kid's Wear Giveaway
If you have a baby or young child who wears glasses or patches then you're probably fairly familiar with all the non-fun aspects (primarily keeping them on!), but Eye Power Kid's Wear takes a lighter perspective and makes t-shirts for kids who are visually impaired that are fun, quirky and (most importantly) adorable! [Enter to Win!]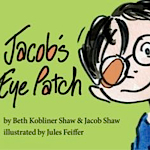 9. Jacob's Eye Patch Giveaway
We're all a little different and we've all got something that makes us special or makes us stand out. That's the message of the new book Jacob's Eye Patch, a story about a young boy who wears an eye patch to help his weaker left eye get stronger. [Enter to Win!]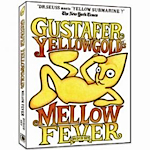 10. Gustafer Yellowgold DVD Giveaway
If you haven't heard of Gustafer Yellowgold yet, you're in for a treat. Gustafer is a combination of slow-moving animation and highly-addictive soft rock music. Each Gustafer album comes complete with a DVD and a CD, so you can watch the animation or just listen to the tunes. [Enter to Win!]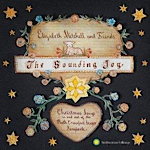 11. Elizabeth Mitchell Christmas CD Giveaway
All of the songs on Elizabeth Mitchell's new Christmas album are very traditional and celebrate the birth of baby Jesus or follow the story of Mary and Joseph. These are the types of songs that make Christmas special and this album is absolutely perfect for family get togethers or to listen to while decorating the Christmas tree! [Enter to Win!]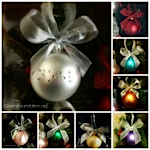 12. Braille Christmas Ornament Giveaway
These glass ornaments come in eight colors and feature a word of your choice in braille (up to six letters). For this giveaway, the winner can choose the color they want (may be limited by inventory) and the word they want on the ornament. Names are fun, and so are messages like "hope," "love" or "peace." [Enter to Win!]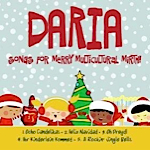 13. Jingle Bells Craft Book & Christmas CD Giveaway
Daria Marmaluk-Hajioannou is a wonderful artist and musician who brings the world to your child's hands and ears. She sings multicultural music from around the globe and her award-winning website gives context to these songs with stories, videos and crafts. So how does Daria celebrate the holidays? With music and crafts, of course! [Enter to Win!]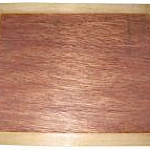 14. Raised Line Drawing Board Giveaway
Don't let the boring picture fool you... this giveaway is for something really, very cool! This is a raised-line drawing board from Future Aids. With this simple board you can create raised-line diagrams, drawings, maps... whatever you can think of! It's great just for scribbling too, a wonderful early learning experience for young children. [Enter to Win!]
 
 
 
 

If you have any questions about any of these products or about the giveaway rules, please contact me (Commenting on this page will not enter you in the contest - you need to click through to the pages for the item(s) you want to win). Good luck!