Holiday Giveaways for Visually Impaired Kids!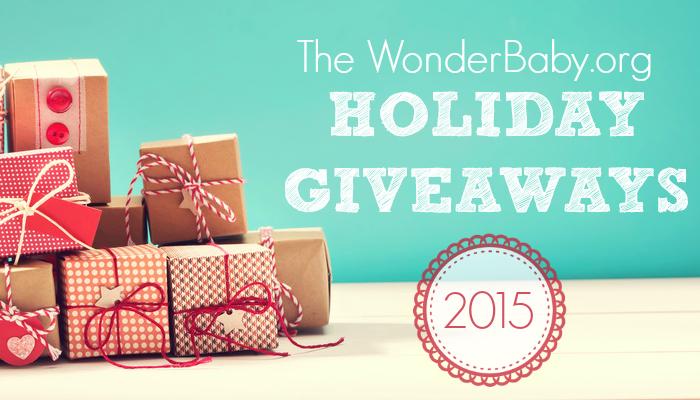 It's that time of year again—time to start thinking about presents. Writing our holiday gift list can be fun, but can also sometimes be a challenge, especially if we're trying to find just the right gift for a child with a visual impairment.
If your child is blind, you probably know what they like or don't like, but it can still be difficult to find appropriate toys at the mall or department store. And if you're shopping for a child you don't know as well, like a niece or nephew, you may be feeling completely overwhelmed.
Consider this your rescue! I've been talking to people all over the web who create toys, books and other products for blind babies and children and I've asked them to donate some of their best items for this year's Holiday Giveaway. We have a wonderful collection of books, toys and CDs this year, and even if you don't win, this list can serve as the perfect shopping list!
So check out our 15 Giveaways below and enter as many as you like. Click on the giveaway links below to enter each contest and you can earn up to 6 entries on each page! Commenting on this page will not enter you in the contest – you need to click through to the pages for the item(s) you want to win. All giveaways will end on December 10th 2015.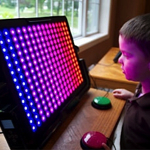 1. LightAide Giveaway
We've got a bunch of really exciting giveaways running this holiday season, but nothing can compare to this one! The LightAide is a board of 224 multicolored and dynamic LED lights that are surprisingly bright and respond to switch interaction, creating the opportunity for multi-levels of play and learning. [Enter to Win!]

2. Perkins Panda Giveaway
The Perkins Panda Early Literacy Program is a wonderful compilation of materials designed to help you instill a love of books and reading in your child through a set of fun toys and stories. The kit comes complete with three print/braille picture books, three audio cassettes, three activity guides and a story box. This year we're also throwing in the audio download! [Enter to Win!]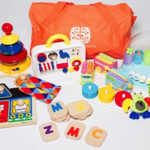 3. Developmental Duffle Giveaway
Here's an idea: What if you could request a bag full of developmental toys appropriate for your child and hand-picked by educational professionals, like a school psychologist an occupational therapist and a speech and language pathologist? And what if you could choose your bag based on your child's needs? That sounds pretty cool, doesn't it? Well, guess what? You can! [Enter to Win!]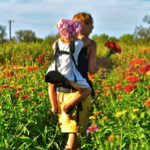 4. My Freeloader Giveaway
A friend of mine recently told me about My Freeloader, a backpack system designed to comfortably carry children that weigh between 25 and 80 pounds! What a difference this makes for families who want to go on walking trips with their kids! [Enter to Win!]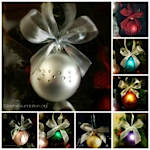 5. Braille Christmas Ornament Giveaway
These glass ornaments come in eight colors and feature a word of your choice in braille (up to six letters). For this giveaway, the winner can choose the color they want (may be limited by inventory) and the word they want on the ornament. Names are fun, and so are messages like "hope," "love" or "peace." [Enter to Win!]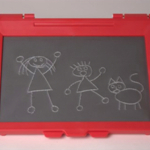 6. inTACT Tactile Sketchpad Giveaway
The inTACT Sketchpad is a super cool (and easy to use) pad that allows you to create tactile doodles on special paper. All you need is the pad and included stylus along with special tactile drawing film (sold separately, but at a surprisingly low price I must say) and you're good to go! No batteries, no plugs… just lots of drawing fun! [Enter to Win!]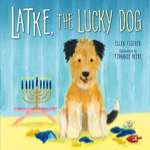 7. Latke, the Lucky Dog Print/Braille Book Giveaway
Latke, the Lucky Dog from National Braille Press is about a dog named Latke who is adopted on the first night of Hanukkah. Each night Latke gets into trouble: he eats a platter of sufganiyot (fried donuts), tears open presents or chews up candles. But every night the family forgives him and Latke learns a lesson about how to behave in his new home. [Enter to Win!]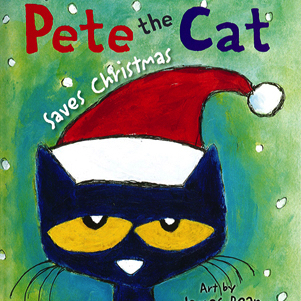 8. Pete the Cat Saves Christmas Print/Braille Book Giveaway
Pete the Cat Saves Christmas is a new holiday offering from National Braille Press available in print and braille so the whole family can read along together. In this story Santa gets sick right before Christmas and he needs someone to help deliver all the presents! Who can we call on to save the day? [Enter to Win!]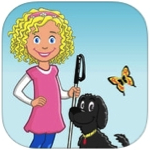 9. Exploring Braille App Giveaway
This app from Sensory Sun Technologies, Exploring Braille with Madilyn and Ruff, helps kids learn their braille alphabet through a fun and interactive iPad app game that is fully accessible through VoiceOver and a refreshable braille display. [Enter to Win!]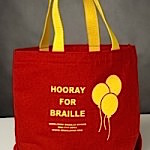 10. Braille Board Book Holiday Giveaway
This kit includes one Touch-&-Feel Book with print and braille; one set of print and braille Alphabet Flashcards; one copy of "Braille for the Sighted" book (for mom and dad) ; one Braille Trail activity book; one resource list; and it's all packaged in a bright red "Hooray for Braille" tote bag. [Enter to Win!]

11. EDA Play App Giveaway
EDA Play helps children work on vision and fine motor skills with games ranging from simple to more complex. The best part of this app is that you can choose the level of play for your child in two categories: Visual Level and Task Level. This really lets you customize the level of play to your child's skill. [Enter to Win!]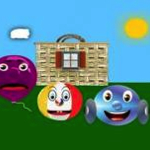 12. Ballyland Giveaway
Ballyland is a very easy to use computer game that is designed for very young kids or kids who are just learning how to use a computer. The point of the game is to familiarize children with the keyboard and get them comfortable using a computer and listening to text-to-speech instructions. [Enter to Win!]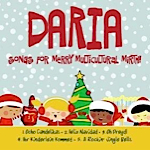 13. Jingle Bells Craft Book & Christmas CD Giveaway
This giveaway is for a Jingle Bells Craft Book that shows you step-by-step how to create four different fun (and musical!) jingle bells crafts with your child as well as a very festive holiday CD featuring holiday songs from around the world! [Enter to Win!]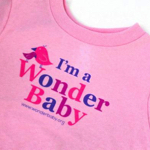 14. WonderBaby T-Shirt Giveaway
Are you ready to announce to the world that your baby is a WonderBaby? All of our kids are special, but our special kids are especially special and full of wonder. These t-shirts from WonderBaby.org are bright, colorful and fun ways to let everyone know just how wonderful your baby really is! [Enter to Win!]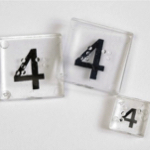 15. Sudoku Touch Giveaway
Do you know someone who is a sudoku master? Are you looking for an accessible holiday gift that will get them excited and challenge their skills? Look no further! Sudoku Touch is a sudoku game everyone can play! It's perfect for blind, low vision and sighted players. [Enter to Win!]

If you have any questions about any of these products or about the giveaway rules, please contact me (Commenting on this page will not enter you in the contest – you need to click through to the pages for the item(s) you want to win). Good luck!
Related Posts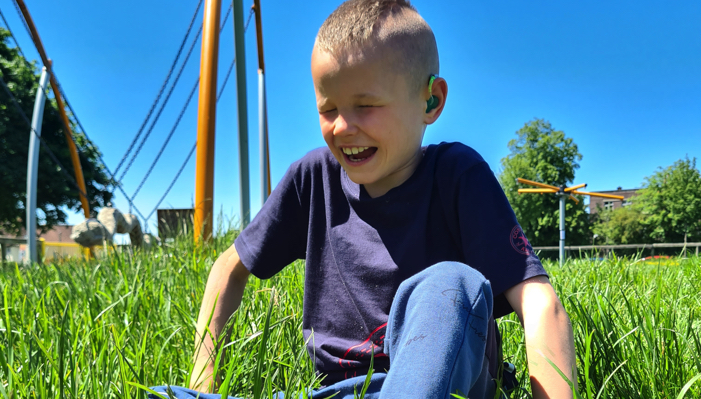 Giveaways
Find out how one mother turned her grief and search for support into a best selling book and an online community.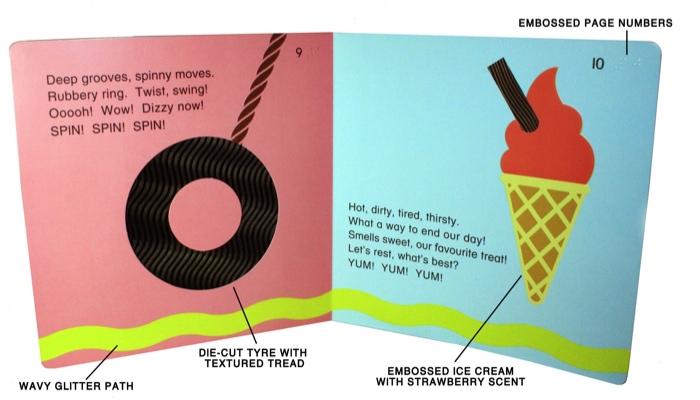 Giveaways
Enter to win the touch-and-feel book Off to the Park! This book was designed specifically for children who are blind or have low vision. Contest ends March 2nd 2016.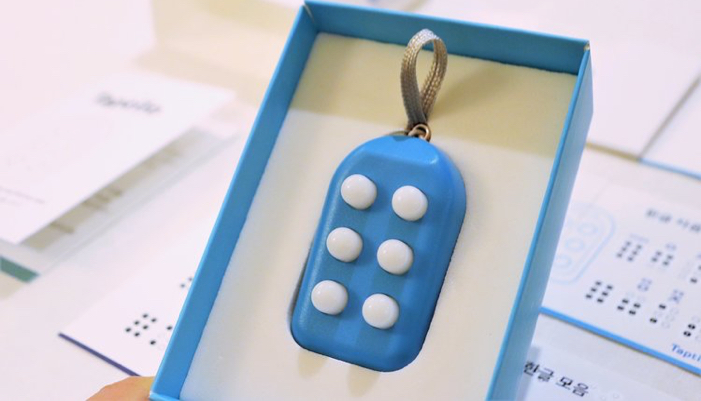 Giveaways
Enter to win a braille starter kit. Each kit comes with one braille block keychain and a set of braille learning materials in both print and braille.